Water (H2O) - Skills
Water Technology needs skilled professional.
Learning in Competitions is one way to learn.
See more about the new skill
"Water Technology" from Worldskills and further Water Skills around the world.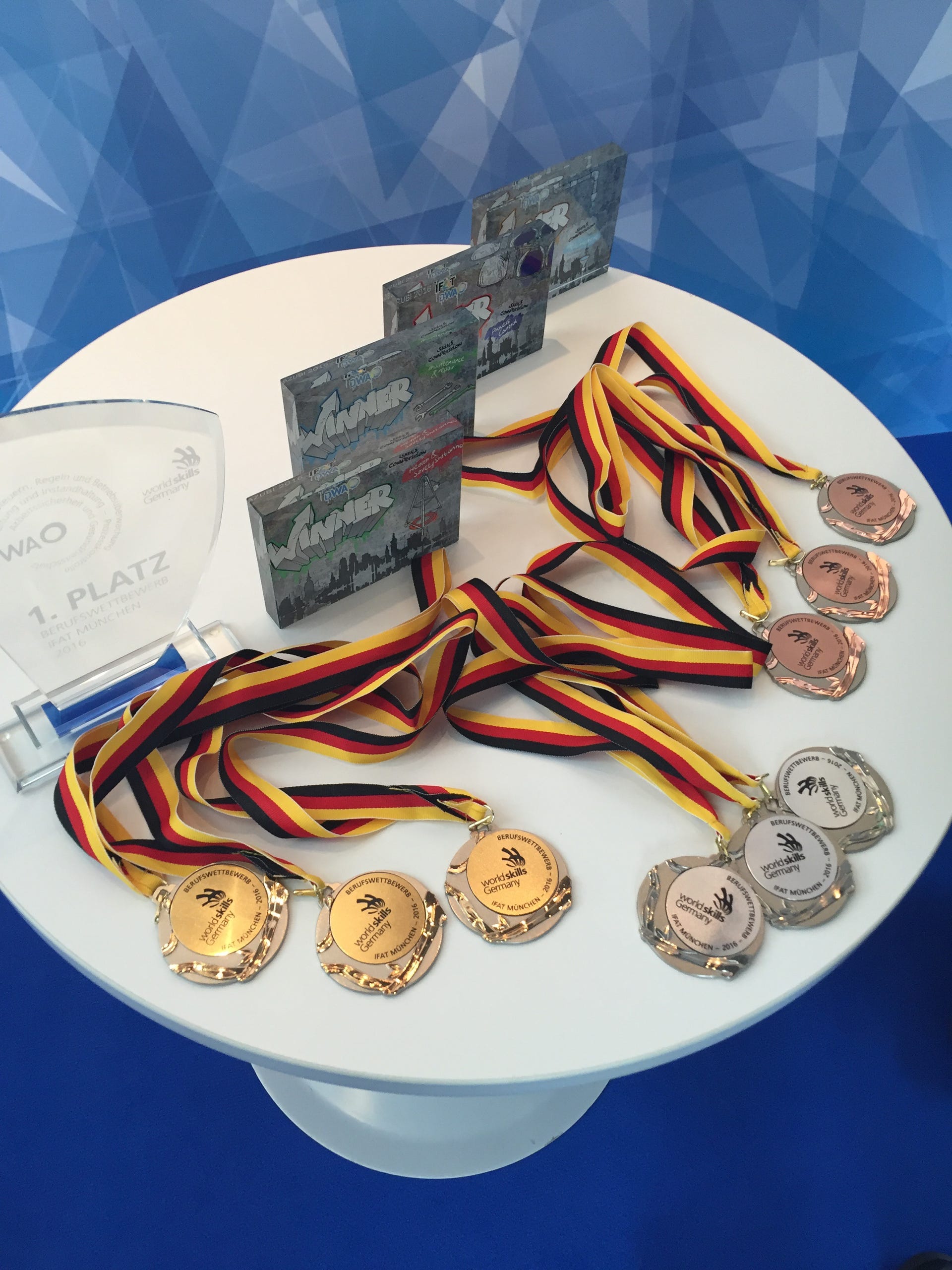 Water Infrastructure - Water Technology
Managing Water Supply, Wastewater and Rainwater
Water Supply from the spring, the well, the river or other resources has to be treated, pumped, stored and delivered to households, farmland and industry. That is the job of a water supply engineering technician.


Wastewater from households and industry must be treated. Rainwater management and sludge treatment as well as reuse of wastewater are duties of an wastewater engineering technician.
Water Technicians work on site, in labs, in process control rooms and workshops.
A job with future - local, needed and important - 3 out of 4 jobs in the world depend on water. (UN-World Water Report 2017)


See the 12 pictures to understand the workplaces and the duties the water technicians doing every day around the world.
(Copyright: Rüdiger and Jonas B. Heidebrecht, Germany, 2017)
1. Water Technology Training in Germany took place in April 2019 with 19 participants from 8 countries
Hello!
The 1st Water Technology Training Camp for the new skill "Water Technology" took place during four days in Esslingen/Stuttgart in April 2019. Worldskills Germany and DWA organized this Training Camp. Support was given from FESTO and Adiro. Due to the good response the next training will be in 2020.
1. Water Technology Training Camp in Esslingen/Stuttgart/Germany - 4 days training for Worldskills Kazan 2019
Learning from Worldskills Abu Dhabi 2017 - Understanding Water Supply and Wastewater Treatment Plants
Wordskills Abu Dhabi 2017
"Water Technology"
In 2017 the first try was done among countries:
Brazil, South Africa, Iran, Russia and Germany.
Within 4 days the participants showed their skills in the new field of "Water Technology".
Iran won, second was Germany and third Russia. It was a great learning experience for the participants and for the experts as well. The expert from Singapore joint and learned.
Worldskills Brazil 2015
In Brazil FESTO showed the skill for the second time with 5 teams.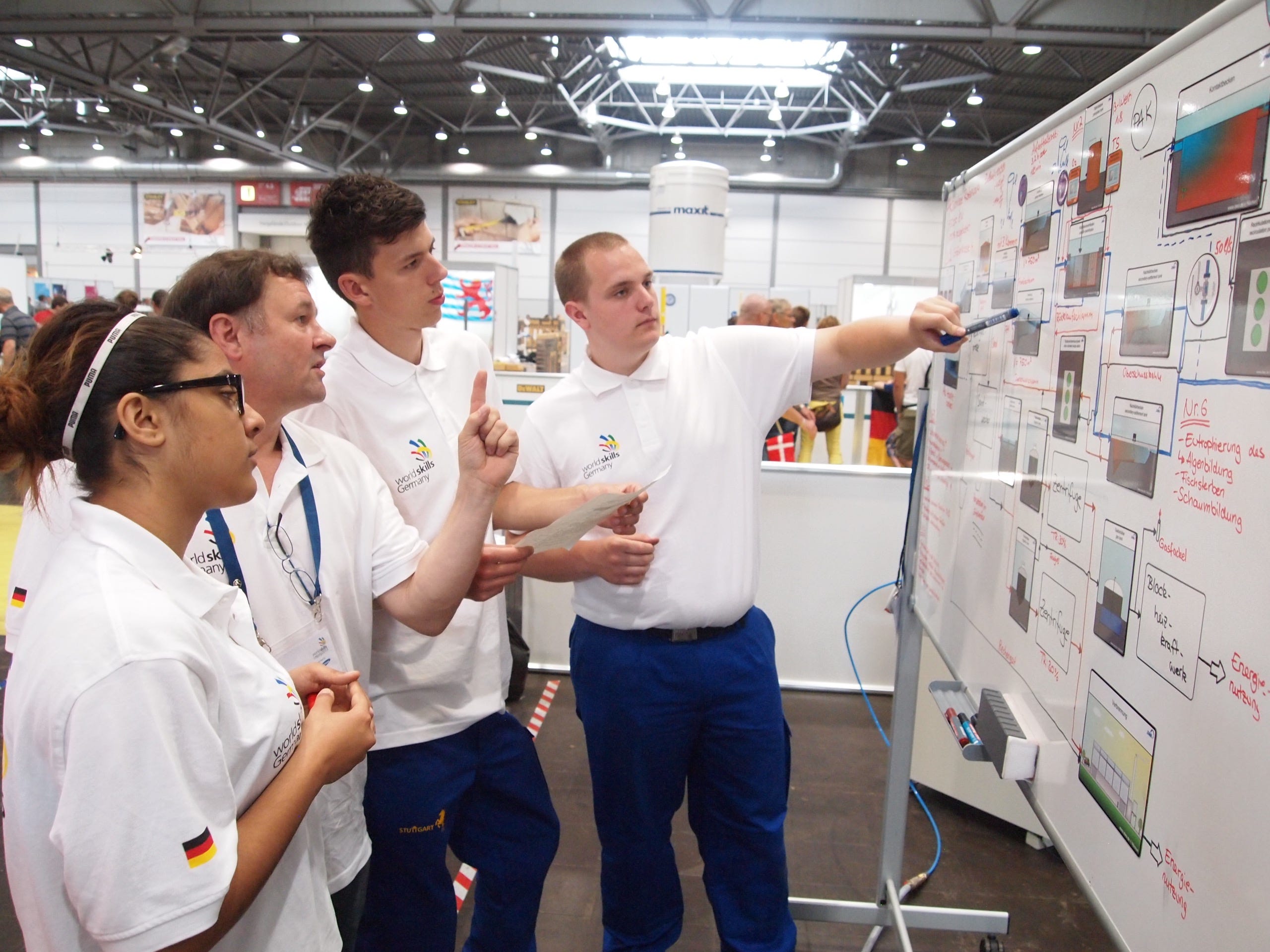 Worldskills Leipzig 2013
"Water Technology"
In 2013 the first test of the new skill was done in Germany with 10 Teams from German Cities.